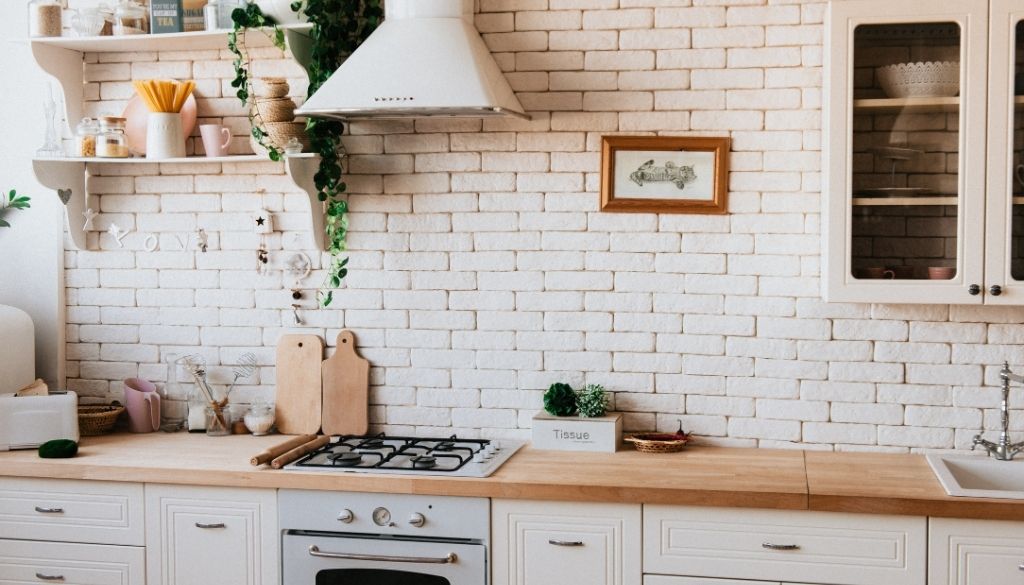 What's in a Vegan Kitchen Pantry?
Cooking with only plant-based foods is not as difficult as it seems, it simply takes some time to learn new techniques and embrace a new world full of flavors. However, in order to explore new eating habits, it is essential to have ingredients on hand in order to avoid those desperate "there is nothing to eat!" moments. While adjusting takes time and learning, a plant-based diet becomes more than just a change on your plate, it becomes a lifestyle! When it comes to stocking your pantry, there are many options, however, here's a list of the canned and other dried goods that we keep on our shelves.
Beans
Beans and legumes are the foundation of many great vegan meals and an essential in any plant-based pantry. Look for good-quality beans, without additives, or better yet, organic canned or jarred beans from natural food stores. Some of our favorites include the following:
Black beans
Black-eyed peas
Chickpeas (garbanzos)
Great northern beans (cannellini)
Refried beans
Pinto beans
Red or kidney beans

Canned tomatoes are another go-to ingredient in our house. We use them for spaghetti sauce with added chickpeas and veggies, or they can be added to a curry to bulk it up and provide some flavor. We tend to keep a variety of diced, pureed, paste and chopped tomatoes in our vegan pantry.
All of the canned foods were placed on tiered shelves for easy viewing.
Whole Grains and Whole Grain Flours
We go through pounds of couscous, wild rice, and quinoa. They are staples in our pantry. Whole grains are healthier because they contain higher amounts of vitamins, minerals, essential fatty acids, antioxidants, protein and fiber, which will help you feel full.
Barley
Bulgur
Couscous
Freekeh
Millet
Rice (long-grain brown, basmati, arborio, quick-cooking, jasmine, etc.)
Quinoa
Wild rice
Cornmeal
Whole wheat flour
Herbs and Spices (Dried)
Keep a good range of commonly used varieties on hand; seasoning blends, especially an all-purpose salt-free herb-and-spice blend, nutritional yeast (we dump that on everything!), curry powder, as well as an Italian herb seasoning blend, are especially useful.
Oils
Coconut oil (organic, extra-virgin)
Dark sesame oil
Extra-virgin olive oil
Safflower, sunflower, or other light-flavored oil
Vinegar
Balsamic (dark and/or white)
Red wine or white wine vinegar
Rice vinegar (for Asian-style cooking)
Organic apple cider vinegar 
Pasta and Noodles
Keep a good supply of different sizes and shapes of pasta in your pantry. Some useful shapes to have on hand include angel hair, thin spaghetti, rotini, penne, fettuccine, and linguine.
About once a week we use Asian noodles, such as udon, soba, rice noodles, and bean thread noodles. 
Nuts, Seeds, & Nut and Seed Butters
I tend to keep sesame, sunflower, flax, and chia seeds available. Flaxseed mixed with water can also act as a binding agent, taking the place of eggs in baked goods. We like to snack on peanuts, cashews, almonds, walnuts, pecans, and we use sunflower seeds, pumpkin seeds, and sesame seeds for our avocado toasts and salads.
As far as nut and seed butters, grab some natural, organic peanut, cashew, almond, sunflower, and tahini (sesame paste).
What About the Freezer?
Even when your pantry is completely stock, sometimes life gets in the way and you want a quick and easy meal to prepare for your family. Stock up your freezer with Clo-Clo Vegan Foods' Pizzas for a healthy, guilt-free meal. Available at any SPROUTS store near you.
Source: Megan The Vegan Mom