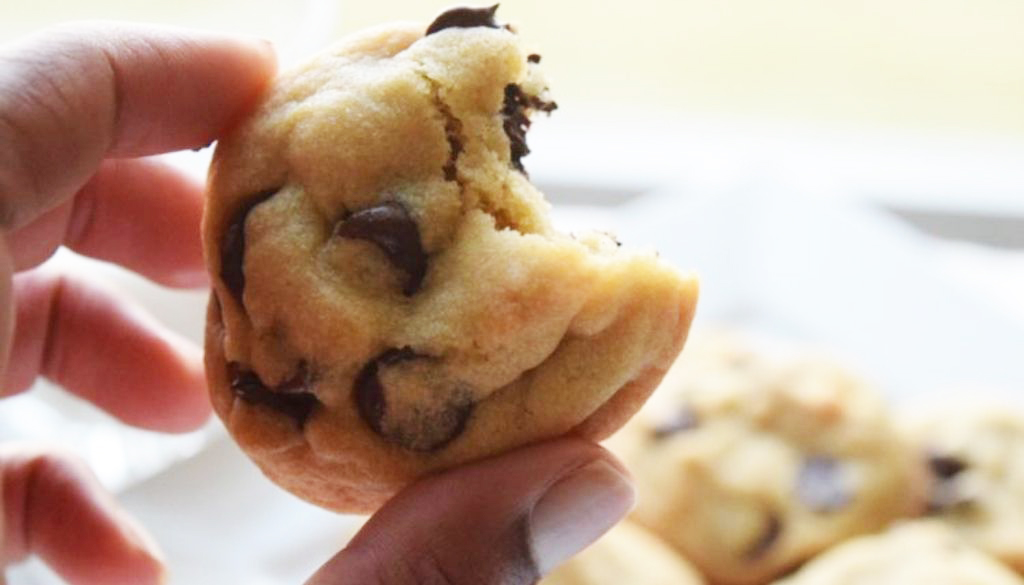 Vegan Chocolate Chip Cookies
Plan on hosting a dinner party anytime soon? If so, these vegan chocolate chip cookies are a great option that even non-vegans will love!
Ingredients
1 cup Softened Vegan Butter (2 sticks of Earth Balance)
1/2 cup Brown Sugar
1/2 cup Sugar
1/4 cup Non-Dairy Milk
1 tsp Vanilla extract
2 1/4 cups All-Purpose Flour
1/2 tsp Salt
2 tsp Baking Soda
1/2-1 cup Dairy Free Chocolate Chips
Instructions
Preheat oven to 350 degrees
In a large bowl combine the softened butter and both sugars with a hand mixer until light and fluffy
Add in your almond milk and vanilla extract and continue to mix well until well combined
Add in the flour, salt, and baking soda and mix until flour is well combined and the dough is formed
Add in the desired amount of chocolate chips. Mix with a spatula until well combined
Roll dough into balls of your desired size and bake for 8-10 minutes at 350 degrees.
Remove from the oven when done baking. Allow to cool for a few minutes and enjoy!
Need a Vegan Dinner?
Now that you have this AMAZING recipe for Vegan Chocolate Chip Cookies, you may be wondering what to do for dinner. Make it an easy choice by picking up a couple of Clo-Clo's Vegan Frozen Pizzas from a SPROUTS store near you. Whether you're looking for traditional, unique, or a build your own pizza, experience, we've got you covered!
Source: I Can You Can Vegan