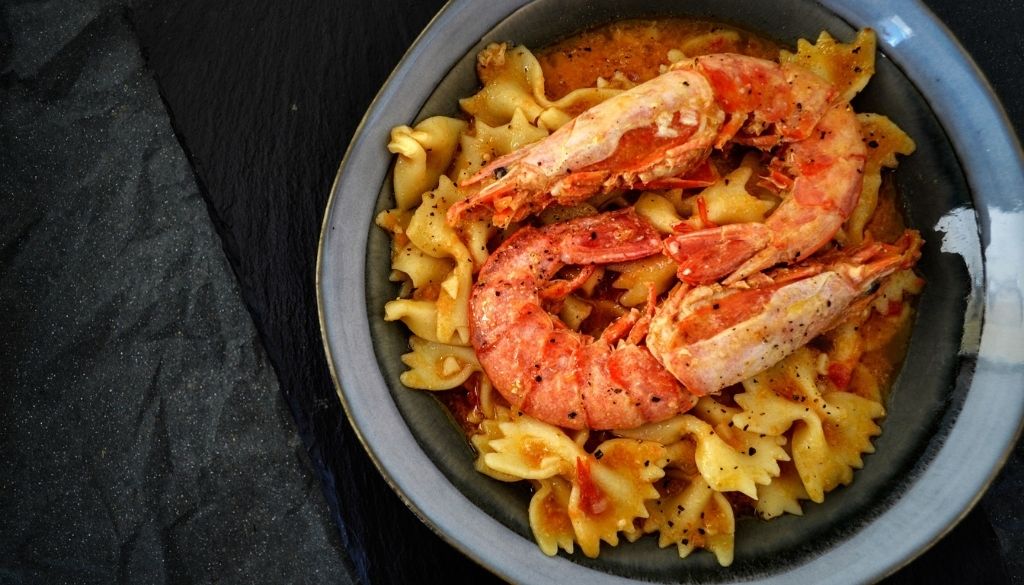 What is a Shellfish Allergy?
Shellfish allergy is an abnormal response by the body's immune system to proteins in certain marine animals. Marine animals in the shellfish category include crustaceans and mollusks, such as shrimp, crab, lobster, squid, oysters, scallops, and others.
Some people with shellfish allergy react to all shellfish; others react to only certain kinds. Reactions range from mild symptoms — such as hives or a stuffy nose — to severe and even life-threatening.
If you think you have a shellfish allergy, talk to your doctor. Tests can help confirm the allergy so you can take steps to avoid future reactions.
Symptoms
Shellfish allergy symptoms generally develop within minutes to an hour of eating shellfish. They may include:
Hives, itching or eczema (atopic dermatitis)
Swelling of the lips, face, tongue and throat, or other parts of the body
Wheezing, nasal congestion or trouble breathing
Abdominal pain, diarrhea, nausea or vomiting
Dizziness, lightheadedness or fainting
Allergies can cause a severe, potentially life-threatening reaction known as anaphylaxis. An anaphylactic reaction to shellfish or anything else is a medical emergency that requires treatment with an epinephrine (adrenaline) injection and a trip to the emergency room.
Signs and symptoms of anaphylaxis include:
A swollen throat or a lump in your throat (airway constriction) that makes it difficult for you to breathe
Shock, with a severe drop in your blood pressure
Dizziness, lightheadedness or loss of consciousness
When to See a Doctor
Seek emergency treatment if you develop signs or symptoms of anaphylaxis.
See a doctor or allergy specialist if you have food allergy symptoms shortly after eating.
Causes
All food allergies are caused by an immune system overreaction. In shellfish allergy, your immune system mistakenly identifies a certain protein in shellfish as harmful, triggering the production of antibodies to the shellfish protein (allergen). The next time you come in contact with the allergen, your immune system releases histamine and other chemicals that cause allergy symptoms.
Types of Shellfish
There are several types of shellfish, each containing different proteins:
Crustaceans include crabs, lobster, crayfish, shrimp and prawn.
Mollusks include squid, snails, clams, oysters and scallops.
Some people are allergic to only one type of shellfish but can eat others. Other people with shellfish allergy must avoid all shellfish.
Risk factors
You're at increased risk of developing a shellfish allergy if allergies of any type are common in your family.
Though people of any age can develop a shellfish allergy, it's more common in adults. Among adults, shellfish allergy is more common in women. Among children, shellfish allergy is more common in boys.
Complications
In severe cases, shellfish allergy can lead to anaphylaxis, a dangerous allergic reaction marked by a swollen throat (airway constriction), rapid pulse, shock, and dizziness or lightheadedness. Anaphylaxis can be life-threatening.
When you have shellfish allergy, you may be at increased risk of anaphylaxis if:
You have asthma
You have allergic reactions to very small amounts of shellfish (extreme sensitivity)
You have a history of food-induced anaphylaxis
Anaphylaxis can be treated with an emergency injection of epinephrine (adrenaline). If you are at risk of having a severe allergic reaction to shellfish, you always should carry injectable epinephrine (EpiPen, Adrenaclick, others).
Prevention
If you have a shellfish allergy, the only way to avoid an allergic reaction is to avoid all shellfish and products that contain shellfish. Even trace amounts of shellfish can cause a severe reaction in some people.
Avoiding Shellfish
Be cautious when dining out. When dining at restaurants, always check to make sure that the pan, oil or utensils used for shellfish aren't also used to prepare other foods, creating cross-contamination. It might be necessary to avoid eating at seafood restaurants, where there's a high risk of cross-contamination.
Read labels. Cross-contamination can occur in stores where other food is processed or displayed near shellfish and during manufacturing. Read food labels carefully.Shellfish is rarely a hidden ingredient, but it may be in fish stock or seafood flavoring. Companies are required to label any product that contains shellfish or other foods that often cause allergic reactions, but the regulations don't apply to mollusks, such as clams, oysters and scallops.
Keep your distance. You may need to completely avoid places where shellfish are prepared or processed. Some people react after touching shellfish or inhaling steam from cooking shellfish.
If you have a shellfish allergy, talk with your doctor about carrying emergency epinephrine. Consider wearing a medical alert bracelet or necklace that lets others know you have a food allergy.
One thing you don't need to worry about is if you'll also be allergic to iodine or radiocontrast dye that's used in some imaging tests. Even though shellfish contain small amounts of iodine, shellfish allergy is unrelated to the reactions some people have to radiocontrast material or iodine.
Clo-Clo's Vegan Pizzas are Shellfish Free
All of our Clo-Clo Vegan Frozen Pizzas are completely free from foods commonly associated with food allergies, such as shellfish. Find a SPROUTS store near you to purchase.
Source: Mayo Clinic