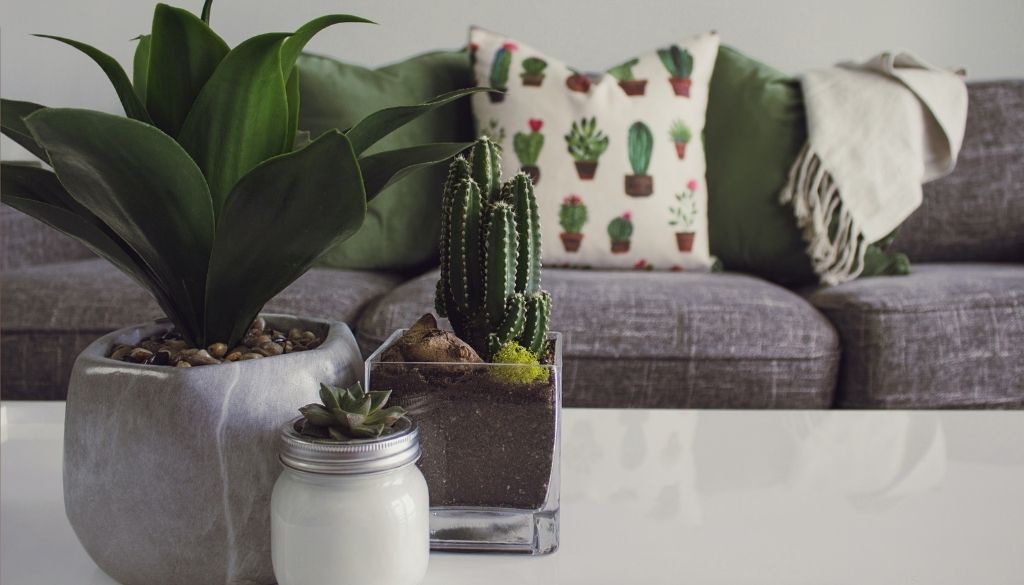 7 Plants That Help Reduce Stress
From peppermint to chamomile and lavender…plants have been known for increasing air quality and boosting our moods, but they can also help to reduce stress.
'Spending time caring for plants is a great way to help look after your mental health. Nurturing the buds and seeing the plants grow can be very rewarding and helps boost self-esteem,' say the gardening experts at BillyOh. 'In order to properly look after plants, time needs to be spent away from electronic devices, allowing gardeners to "zone out".'
Below are some of the best plants to help relieve the symptoms of stress. The plants on this list can be put in offices and gardens, but you can also use some of them to make oils and teas.
1. Peppermint
Peppermint has been found to lower frustration and also boost alertness. Menthol, found in the plant, is commonly included in many bath products as it helps to relax the muscles. Had a stressful day? Why not chop some fresh peppermint into warm running water for a long soak. Don't forget your book.
2. Chamomile
Often used before bed, Chamomile has long been known for its anti-anxiety effects and sleep aid. Commonly taken as a tea, it can also help reduce inflammation. Brilliantly, too, you can also grow it in your own garden.
3. Lavender
Its calming scent and beautiful lilac hue is incredibly relaxing. Often used to help soothe agitated babies, the plant's oil is commonly prescribed to help in the treatment of anxiety and depression. If you don't have the garden space to grow these, they can easily be purchased from local farms or markets.
4. Jasmine
Jasmine is known for helping to ease the body from anxiety and is an excellent plant to have close by when you sleep. This too can be taken in tea or purchased as an organic oil.
5. Aloe Vera
Celebrated for its anti-inflammatory properties, Aloe Vera is a much-loved powerful plant that is also able to heal. Plus, it helps remove harmful chemicals from the air and can help reduce anxiety. Time to head to your local garden centre…
6. Chrysanthemum
These beautiful bright flowers can help to lessen symptoms of worry and stress — and when taken in tea they can also help to relax the body and increase your metabolism.
7. Gerbera
With petals this bright it's no surprise bunches of Gerbera can instantly calm the body (and brighten the room). They can also remove benzene from the air which is a chemical found in inks.
Be the Healthiest Version of Yourself
From everyone here at Clo-Clo Vegan Foods, we wish you all the best in your quest to living the healthiest version of yourself. If you're interested in learning more about our quest to provide healthy and delicious meal options, click here!
Source: House Beautiful